Shopify is eCommerce software that is loved for how easy it makes managing and marketing an online retail store. Fortunately, integrating Gladly and Shopify has never been easier thanks to Zapier.
This tutorial will lead you through the process of connecting Shopify to Gladly so that when a Customer abandons a Shopify cart, a Task is created in Gladly so Agents can follow-up with the Customer, find out why they abandoned the cart, and, if possible, save the sale.
To successfully complete this tutorial, you will need:
If you're new to Zapier, don't worry! Zapier provides a wonderful guide on how to get started creating Zaps.
For the first Action of your new Zap, search for and choose Shopify as the App and A New Abandoned Cart as the Trigger Event.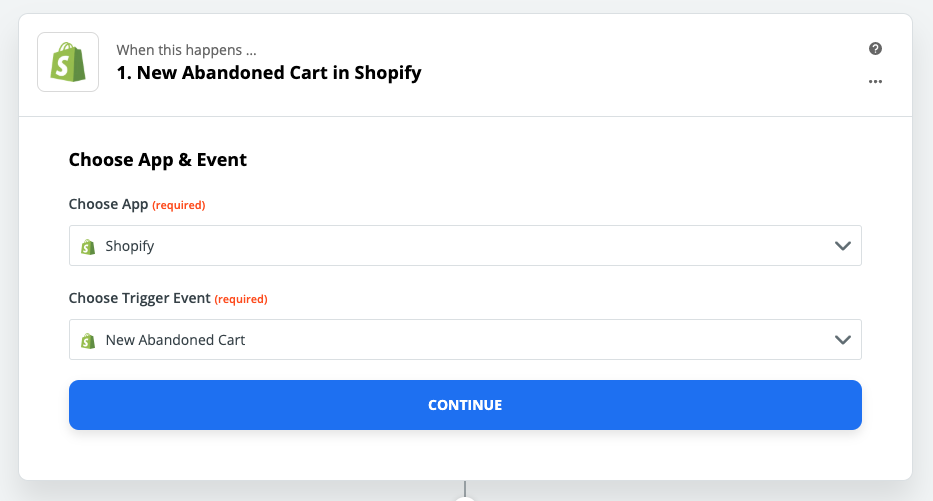 Once you have signed in to your Shopify account, configure trigger cart age (in hours).

In order to properly set the Task Due At date on the Gladly Task in the next step, you must format the timestamp properly.
Add a next Action in your Zap. Choose Formatter by Zapier as the App and Date / Time as the Action Event.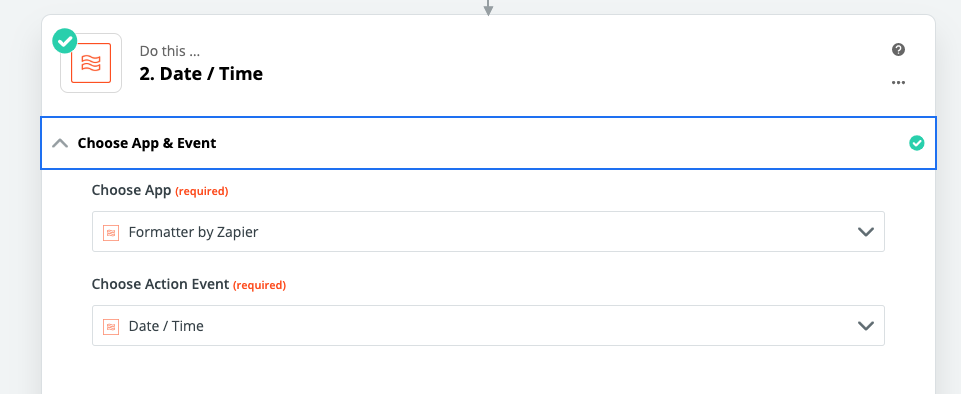 Use the Customer Updated At from the Shopify payload as the Input value. Select Use A Custom Value as the To Format. Use YYYY-MM-DDTHH:mm:ssZZ as the Custom Value for To Format.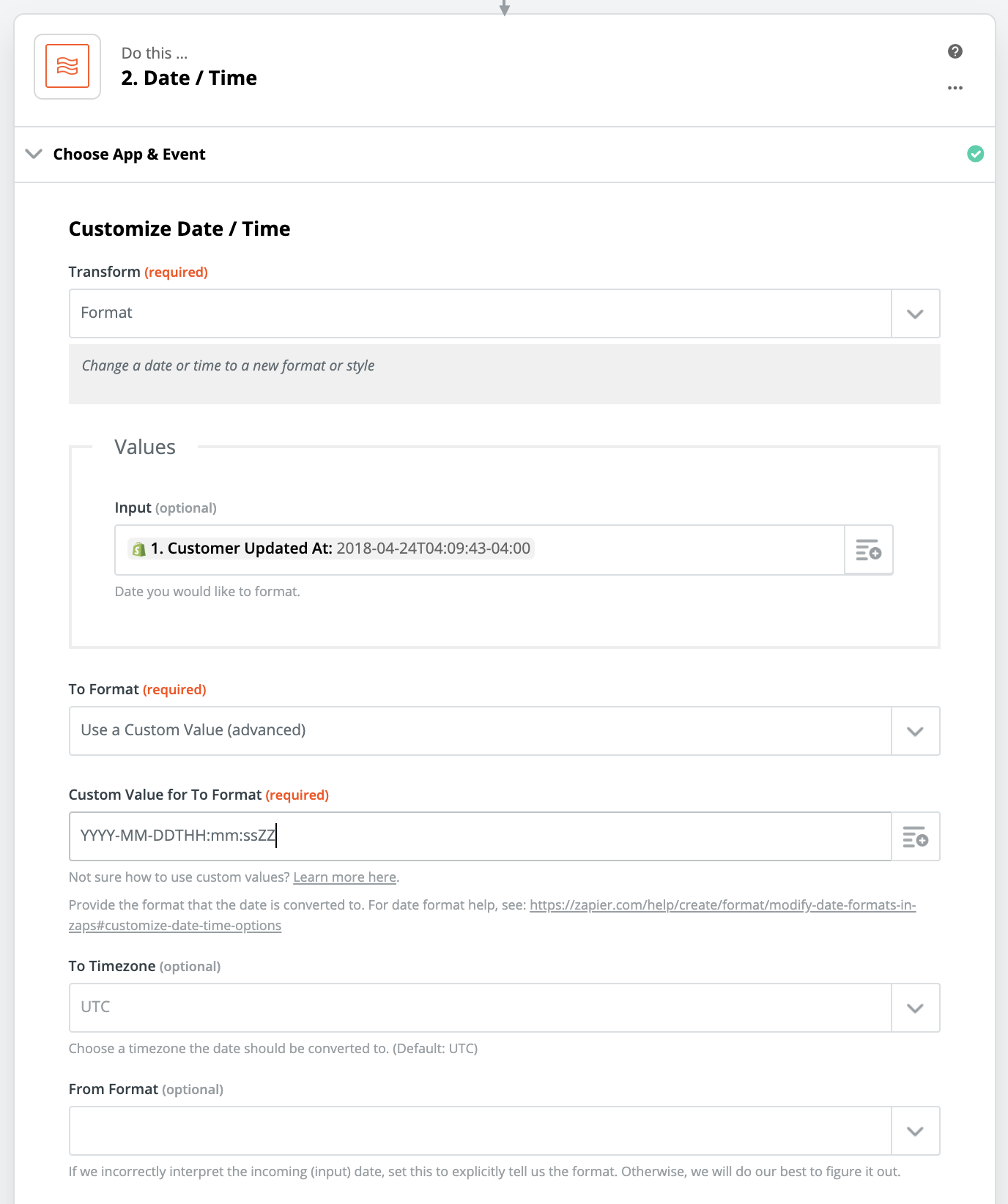 For the next Action, search for and choose Gladly (1.0.1) as the App and Create Task as the Action Event. This will create a new Task in Gladly.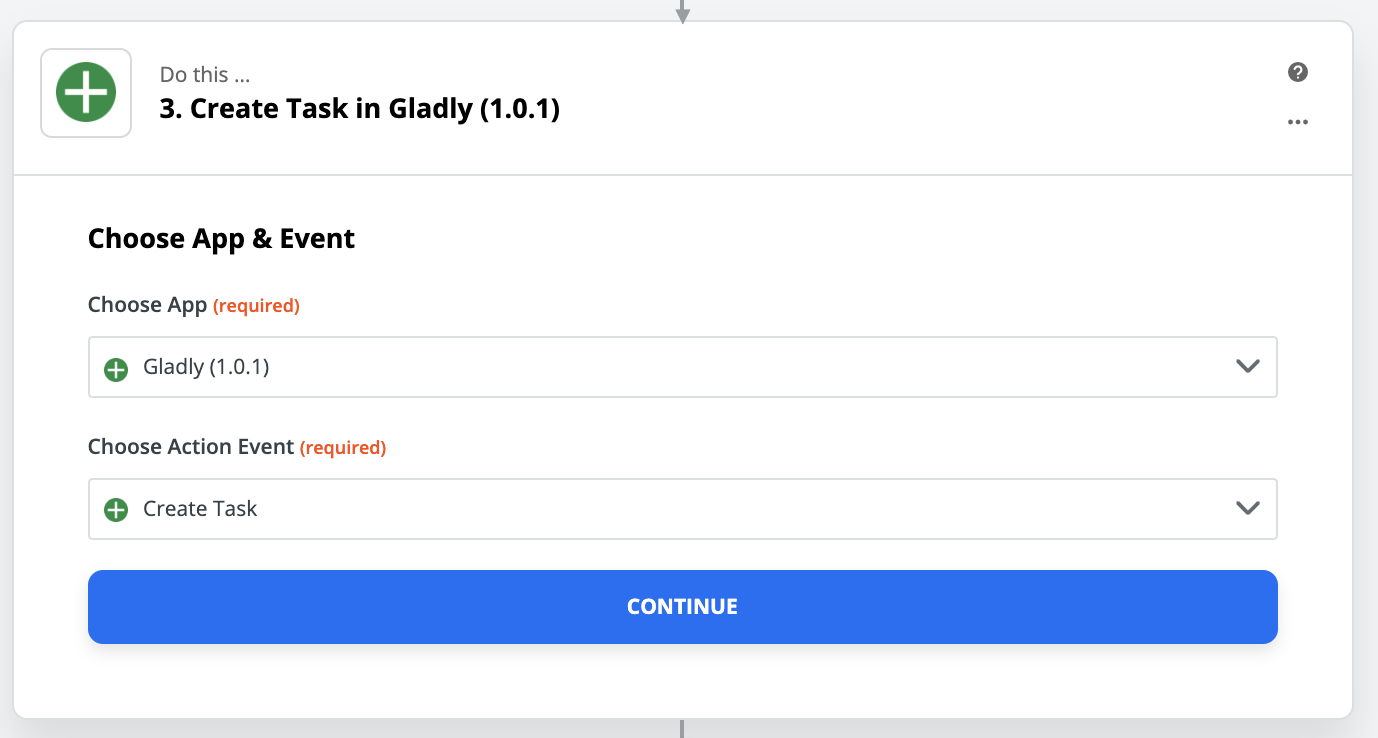 Populate the Task in Gladly with data from Shopify in order to provide useful information to the Agents before they reach out to the Customer.
Customer Email Address: Use the email address from the Shopify account in order to connect to the Customer's profile in Gladly.
Assignee Inbox Id: Use the id of the Inbox in Gladly that you want this Task to be routed to. You can get a list of Inboxes from the Inboxes API.
Task Body: We recommend adding a link to the Shopify admin page so Agents can easily access it for any additional information they might need when they follow-up. You can do this by adding the Abandoned Checkout URL from the Shopify payload.
Task Due At: Use the date that you formatted in the Formatter by Zapier step earlier.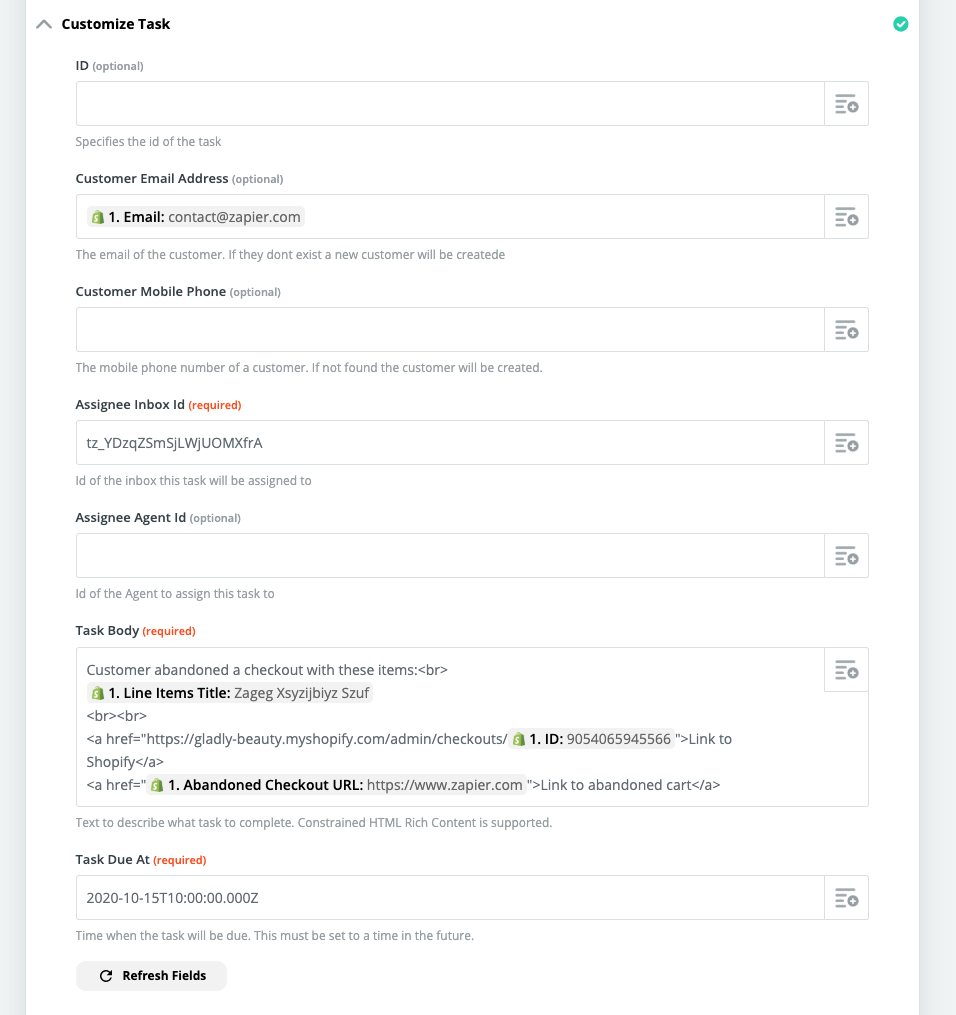 You're all done with setup! How easy was that?
Once you enable your Zap, make sure to test your Zap by abandoning a cart in Shopify. You can also check that everything went through your Zap by going to the Task History menu on Zapier.
See this Zap working: